How will 2015 be for Bollywood's Spectacular Six Female Leads
Bollywood dished out for us an eclectic mix of movies in 2014. While some were a complete mockery of senses and intellectual ability, many were full of good messages, masti, masala, fun, entertainment, craziness and zaniness. Amidst the hits and the misses, one thing was common – the Indian actresses reigned supreme, managing to pick and win the best roles, soothing the audiences' senses with their awesome beauty and style, and winning audiences' love and respect with their powerful performances and versatility. Whether it was Kangana Ranaut in Queen, Anushka Sharma in PK or Alia Bhatt in 2 States or Rani Mukerji nee Chopra in Mardani – women won hands down in 2014. Here we list down the 6 notable Bollywood actresses, who either had at least one major hit or gathered a plenty of eyeballs in 2014, and look at their Solar Horoscopes to predict the way ahead for them in 2015.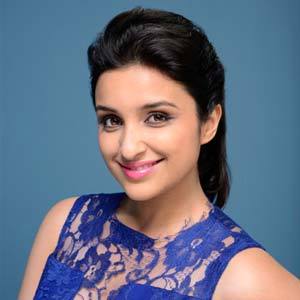 Parineeti Chopra
Date of Birth – October 22, 1988
Place of Birth – Ambala, Haryana
In the year 2014, Parineeti Chopra had three Bollywood releases, out of which two of the films namely Hasee Toh Phasee and Daawat-e-Ishq did reasonably good business and the film Kill Dil fared below average. Let's see what the stars have to foretell for Parineeti for the coming New Year 2015.
Stars Speak
The transiting Saturn will be maintaining an Opposition aspect to Parineeti's Natal Jupiter. Rahu will be transiting over the exalted Mercury posited in her Chart, while Ketu will be transiting over the retrograde Mars in her Chart.
In view of the same, Ganesha feels that 2015 may not be too great for Parineeti. She may find it difficult to come across film offers with good roles, specifically in the first half of the year.
Post July 2015, however, when Jupiter transits over her Natal Venus and Ketu – she looks set to come across relatively better projects (may also sign some projects), or some of her good films may get released between July and December 2015. On a personal level, Parineeti may take a serious decision, regarding her relationship, during the second half of the year.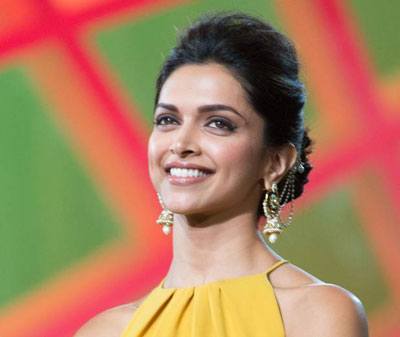 Deepika Padukone
Date of Birth – January 5, 1986
Place of Birth – Copenhagen, Denmark
Deepika Padukone had a fantastic 2014 – with three good film releases viz.Kochadaiiyaan (Tamil) Finding Fanny (Hindi/English Mix) and Happy New Year (Hindi). The very arty Finding Fanny may not have rung incessantly the box office registers, but it did Are the stars favourable for Deepika for the coming New Year 2015? Ganesha finds out.
Stars Speak
Deepika will be under the influence of Saturn return phase during 2015. The transiting Jupiter will be aspecting her Natal Jupiter till July 2015, and after July, the transiting Jupiter will be giving the 5th aspect to the planetary Stellium she is born with – in the Zodiac Sign Sagittarius. The transiting Rahu and Ketu will be maintaining a Square aspect with her Natal Sun-Venus-Mercury posited in Sagittarius.
In view of the same, Ganesha strongly feels that for Deepika, 2015 is going to be a year of mixed results. She may come across some good projects, but the stars may not favour her as much as they did in 2014. She should not expect to remain on the top of the Bollywood's best actresses' list in 2015 too, as Rahu Ketu's transit may be a bit troublesome for her. As far as her personal life is concerned, some sort of perplexity in regard to her love life is foreseen. She may seem happy to the public eye, yet things may remain somewhat unsettled in the depths of her mind and heart.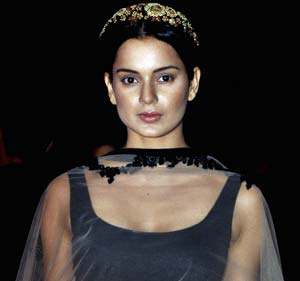 Kangana Ranaut
Date of Birth – March 23, 1987
Place of Birth – Mandi District
The year 2014 worked as a charm for the vivacious and versatile Kangana Ranaut's Bollywood career – thanks to the film Queen – that witnessed huge box office success as well as received massive acclaim – popular and critical. People were all praises for Kangana's awesome portrayal of a simple Delhi girl with nerves of steel. Later in the year, Kangana also appeared in Revolver Rani and Ungli. What's up for Kangana in the forthcoming New Year 2015 – will she succeed in continuing her recent new found success? Ganesha takes a look at her Solar Horoscope top predict the way ahead for her.
Stars Speak
Kangana is born with Sun-Rahu-Jupiter in Pisces Sign in her Horoscope. During the year 2015, she will remain under the influence of the 'Rahu Ketu return'. The transiting Jupiter will luckily be aspecting her Natal Venus in her Chart till July 2015, which is a good point for her and her success in the glam world.
While her scope of coming up with good films is surely there till July 2015, Ganesha also feels that Kangana is going to remain, for some or the other reason, under mental pressure/stress, throughout the year 2015. She will also have to be very careful, while giving statements in front of media. The scope of getting into confrontations with her co-stars, directors, producers etc. is also present. Overall, Kangana may remain surrounded by controversies, so she will have to be on her toes and will need to handle things with great care, in 2015.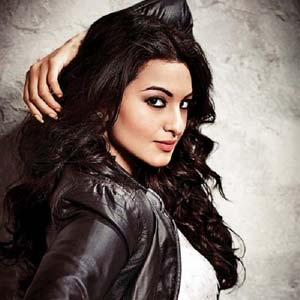 Sonakshi Sinha
Date of Birth – June 2, 1987
Place of Birth – Patna, Bihar
Sonakshi Sinha, despite facing numerous PR issues for her fluctuating weight and receiving flak over social media, remained the centre of attention in 2015. We saw the release of three of her films in 2014, none of which was too impressive, yet the vivacious and brazen Sonakshi managed to grabbed the headlines as well as eye balls. AfterHoliday, Action Jackson and Lingaa in 2014,will Sonakshi be greeted by success in 2015? Ganesha looks at her Solar Horoscope to find out.
Stars Speak
Sonakshi will be under the influence of Saturn and Rahu Ketu return phase in the year 2015. She is born with Jupiter and Rahu in the Zodiac Sign Pisces. However, other planetary transits in 2015 look set to be relatively lesser challenging for her.
Ganesha feels that Sonakshi would be getting involved in some good projects during 2015, but she may not be able to come up with a major hit, without the support of a strong co-star or a good banner. Finding roles of her choice may also be slightly tough for her, during the year 2015. Ganesha feels that she will have to try a bit harder to maintain a good rapport with her co-stars and producer-directors. She may become a little more outspoken, while some of the hard transits are operating in her Chart, during 2015. We may get to hear something about her personal life too, during second half of 2015.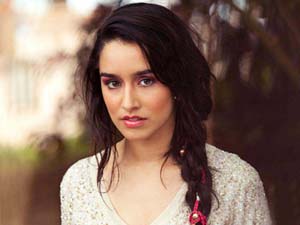 Shraddha Kapoor
Date of Birth – March 3, 1989
Place of Birth – Mumbai, Maharashtra
Shraddha Kapoor, daughter of yesteryears actor Shakti Kapoor attained newer heights in the year 2014, thanks to her surprise hit 'Ek Villain', which was followed by her demure and 'different' role in 'Haider' that obtained critical acclaim. How shall the year 2015 unfold for Shraddha – what do the planets reveal? Finds out Ganesha.
Stars Speak
For Shraddha, 2015 may not be an active year. She may not be getting very prominent roles, during the year 2015, as the transiting Saturn will be forming a Square aspect with her Natal Sun, Rahu and Venus placed in the Zodiac Sign Aquarius. It would be good for Sharddha, though, to remain active and visible via the smaller screen or advertising field, in order to ensure that she remains in the limelight and public memory. Conflicts/ differences in her personal life are also somewhat likely, so she may remain a bit disturbed. She will need to connect with more people in the coming year and strengthen her PR and network to come up tops in the years ahead.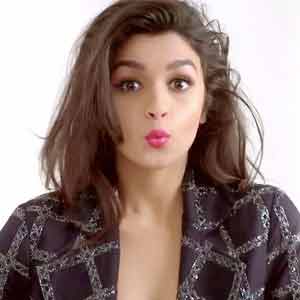 Alia Bhatt
Date of Birth – March 15, 1993
Place of Birth – Mumbai, Maharashtra
The chirpy and cute-faced Alia Bhatt got a lot of attention – through her films as well as satires on her on social media – in the year 2014. But, whatever be the case, she did remain at the centre of things with 3 releases, 2 of which were among the major films of 2014 – Highway, Two States and Humpty Sharma Ki Dulhania – to her credit. All her three films also did reasonably good business, and she also received appreciation for her performances. What do the planets reveal for Alia's acting career for the approaching New Year 2015? Ganesha probes.
Stars Speak
Alia is born with Sun and Retrograde Venus in Pisces over which, Ketu will be transiting in 2015. Rahu is placed Natally in Scorpio in her Solar Chart, over which, Saturn will be transiting. Ganesha notes that till July 2015, the transiting Jupiter will be in Trine with her Natal Venus and Sun and after July 2015, the transiting Jupiter will be aspecting her Natal Saturn and retrograde Mercury.
In view of the same, Ganesha feels that it's going to be a better than average year for Alia. However, even if she comes across many projects or signs good offers, delivering up to the expectations of the producers and directors is going to remain a tough task for her. As far as her relationship and related matters are concerned, she may remain confused, so it would be better, if she remains low and subdued about the same, as Rahu's transit over her Natal Venus will affect her thought process in these matters. And, she may not be able to take right and wise decisions, regarding her love life.
How will the benign Jupiter affect you on a personal level in 2015?
Jupiter is one of the most important planets, and its movement or transit through a favourable position for you can bring you a host of opportunities. Are you prepared to make use of these special opportunities in 2015? Also, are you prepared to deal appropriately with other planetary changes in 2015?